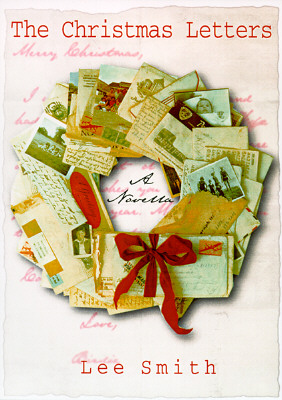 The Christmas Letters (Hardcover)
Algonquin Books of Chapel Hill, 9781565121560, 128pp.
Publication Date: January 1, 1996
* Individual store prices may vary.
or
Not Currently Available for Direct Purchase
Description
In "The Christmas Letters," three generations of women reveal their stories of love and marriage in the letters they write to family and friends during the holidays. It's a down-home Christmas story about tradition, family, and the shared experiences of women.
Here, in a letter of her own, Lee Smith explains how she was inspired to write this celebrated epistolary novel:
Dear Friends,
Like me, you probably get Christmas letters every year. I read every word and save every letter. Because every Christmas letter is the story of a life, and what story can be more interesting than the story of our lives? Often, it is the story of an entire family. But you also have to read between the lines with Christmas letters. Sometimes, what is not said is even more important than what is on the page.
In "The Christmas Letters," I have used this familiar format to illumine the lives, hopes, dreams, and disappointments of three generations of American women. Much of the story of "The Christmas Letters" is also told through shared recipes. As Mary, my favorite character, says, "I feel as if I have written out my life story in recipes The Cool Whip and mushroom soup years, the hibachi and fondue period, then the quiche and crepes phase, and now it's these salsa years."
I wrote this little book for the same reason I write to my friends and relatives every holiday--Christmas letters give us a chance to remember and celebrate who we are.
With warmest greetings, Lee Smith
Advertisement