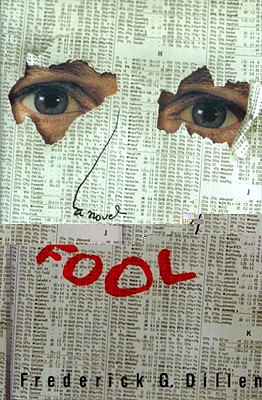 Fool (Hardcover)
A Novel
Algonquin Books, 9781565122345, 302pp.
Publication Date: January 9, 1999
* Individual store prices may vary.
Description
Barnaby Griswold makes a terrific living from foolishness. A New York investments player who does his research eating and drinking, a joyously well-to-do man with absurd instincts for the next deal, Barnaby senses possibility even in two Oklahoma car dealers across a dining room at La Cote. He joins those boys for a carousing flight to Oklahoma City, and there divines the imminent collapse of the oil boom and makes the happiest amount of money.
Then it all turns bad, and everything Barnaby has ever known is taken away from him. Not just his wife and daughters. Not just livelihood and connections and lunches at La Cote. No-Barnaby, without a nickel, is banished even from his boyhood summer home, the very last roof over his head.
He has nowhere to go but Oklahoma City once more, to take care of his stroke-addled ex-mother-in-law. And while carrying out those duties, God help him, he must try to win his way back to money, the East Coast, and redemption. How does Barnaby-a profoundly uncoordinated man, a spiritual adolescent, a soul with no history of success in love-ever hope to get back? As an athlete, a pilgrim, and a lover.
About the Author
Frederick G. Dillen was born in New York City, attended boarding school in New Hampshire, and graduated from Stanford University. He has worked odd jobs in Palo Alto, Lahaina, Taos, and Los Angeles. His short fiction has appeared in literary quarterlies and Prize Stories: The O. Henry Awards. His first novel, Hero, won the Dictionary of Literary Biography's best first novel of 1994. He has two grown daughters and lives with his wife in Gloucester, Massachusetts.
or
Not Currently Available for Direct Purchase