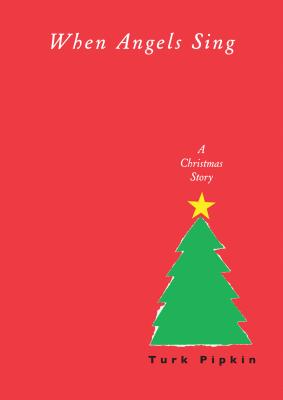 When Angels Sing (Hardcover)
A Christmas Story
Algonquin Books, 9781565122529, 120pp.
Publication Date: January 10, 1999
* Individual store prices may vary.
Description
This classic Christmas story of rekindled spirit is the inspiration behind the 2013 holiday film Angels Sing, starring  Harry Connick Jr., Willie Nelson, Kris Kristofferson, and Lyle Lovett.  

This is the tale of Michael, who was eight years old on the Christmas Day he lost his brother David. The day had started out well--Michael and David opened their presents, and much to their delight, they had both received ice skates from Santa. With great excitement they set out to the pond behind their grandparents' house in New Mexico to try them out. But the pond wasn't safe, and David didn't make it out of its icy cold depths. For Michael, the meaning of Christmas changed forever that day.

Thirty years later Michael is the neighborhood Grinch. "To me the only wonder of Christmas is not why that tragedy marked me so," Michael says, "but how the rest of my family can seem so completely unscathed." He scowls at his neighbors' fervent holiday traditions and at his own children, who want nothing more than to string Christmas lights through their front yard. But when another holiday disaster strikes and his own cherished young son loses his spirit to live, Michael searches deep within himself to root out the anger, the fear, and the pain of the past. Can he bear to remember exactly what happened that Christmas Day? And will he make peace with this past for the sake of his own children?
About the Author
Turk Pipkin lives in Austin, Texas with his wife and children. He is author of seven books, including the novel Fast Greens, and is a contributing editor for Texas Monthly. He has written for magazines, television, and film.
or
Not Currently Available for Direct Purchase