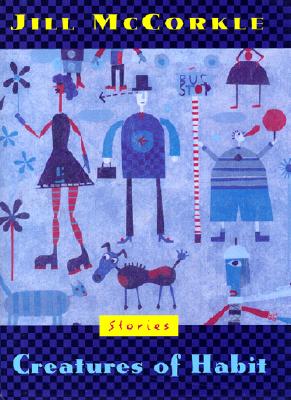 Creatures of Habit: Stories (Hardcover)
Stories
Shannon Ravenel Books, 9781565122567, 256pp.
Publication Date: October 1, 2001
* Individual store prices may vary.
or
Not Currently Available for Direct Purchase
Description
Creatures of Habit is so rich, so complete an experience. I marvel at the toughness and the brilliant sensibility.
I don't know how Jill McCorkle does it, but she has the power to alter y emotional state with a single sentence, a line, a seemingly off-hand comment.She can make me shiver with sorrow, and then turn around and get me smiling; she can bring me up with startlement; she can make me anxious; she can horrify me, or scare me. With every line, she indicates my awe.The fact is, McCorkle's great gift is her ability to make me forget that I'm reading at all.
What "she" does, I think, is slam me into Life in a way that invigorates me and then makes me intensely aware of being alive myself, of being in my own time, in the world. For me, that is what beautiful writing always does, and this is beautiful writing. (Richard Bausch, author of Good Evening Mr. & Mrs. America, and All the Ships at Sea
Praise for Jill McCorkle's stories
Haunting, beautifully crafted.Line by line, paragraph by paragraph, Jill McCorkle's stories are relentlessly funny.but they use humor to earn a much wider range of emotion. (Los Angeles Times Book Review)
An accomplished comic writer who's continually refining here skills and expanding her range, McCorkle is gradually becoming our contemporary Eudora Welty. (Kirkus Reviews)
Advertisement