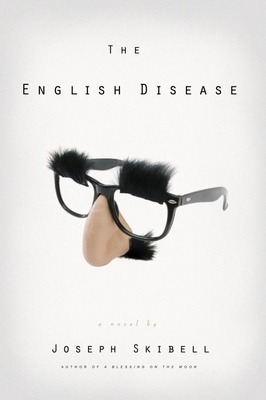 The English Disease (Hardcover)
Algonquin Books, 9781565122574, 256pp.
Publication Date: May 23, 2003
* Individual store prices may vary.
Description
THE ENGLISH DISEASE is a remarkable feat, a story that mixes the Marx brothers and Maimonides, pornographic yoga with Polish paranoia, and the brutality of kindergarten with the beauty of the Kiddush. It's the tale of Charles Belski, an expert in the works of Gustav Mahler, who, like Mahler himself, is talented and neurotic, and a nonpracticing Jew.
Belski suffers guilt over his own contribution to the decline of the Jewish religion, especially since he married a gentile and now has a gentile daughter. As if he can't conjure up enough angst on his own, his great-grandfather appears before him in a dream to admonish him for neglecting the obligations of his faith.
For Belski, the dilemma is how an assimilated intellectual can connect with an ancient and irrational (to him) religion without losing his sense of self. Is he the self-hating Jew that his obstreperous colleague pegs him for? Can his wife and daughter bully him into opening up his heart and letting in a little joy? Belski tries to come to grips with the meaninglessness of modern life, the demands of tradition, the nature of love and fidelity, and the true significance of the lyrics to Goodnight Irene.
Joseph Skibell has written a novel that is sad, funny, daring, and ultimately redemptive.
About the Author
Possessing "a gifted, committed imagination" (New York Times), Joseph Skibell is the author of three novels, A Blessing on the Moon, The English Disease, and A Curable Romantic; the forthcoming collection of nonfiction stories My Father's Guitar and Other Imaginary Things; and another forthcoming nonfiction work, Six Memos from the Last Millennium: A Novelist Reads the Talmud. He has received numerous awards, including the Rosenthal Foundation Award from the American Academy of Arts and Letters, a National Endowment for the Arts Fellowship, the Sami Rohr Award in Jewish Literature, Story magazine's Short Short-Story Prize, and the Turner Prize for First Fiction.

As director of the Richard Ellmann Lectures in Modern Literature from 2008 to 2015, he sang and played guitar onstage with both Margaret Atwood and Paul Simon. A professor at Emory University, Skibell has also taught at the University of Wisconsin and the Michener Center for Writers at the University of Texas. Recently a Senior Fellow at the Bill and Carol Fox Center for Humanistic Inquiry, he is the Winship Distinguished Research Professor in the Humanities at Emory University. A native Texan, he lives mostly in his head.
or
Not Currently Available for Direct Purchase