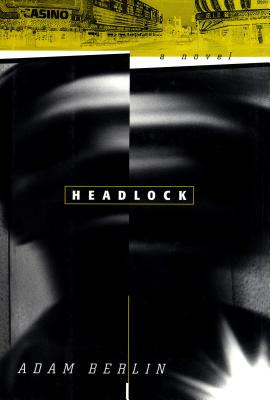 Headlock (Hardcover)
Algonquin Books, 9781565122666, 265pp.
Publication Date: May 12, 2000
* Individual store prices may vary.
Description
A powerful debut novel. --Booklist, starred review
"The crowded bar had made space an I could hear other people screaming byt no one came near me. It was a smaller circle than the one I had wrestled in but it was a circle and I went to work. I turned him around and pulled him to me, put a half nelson on him, forced his neck down. The circle opened up. There was a free space at the bar and I drove him forward, drove his face into the side of the bar. I moved my hand down his back and between his legs, picked him up and held him there, feeling his weight above my head, feeling the power in my muscles and I threw him to the floor. I wiped my shoe across the blood, lifted my foot and brought it down and brought it down, triumphant, foot on the back of a fallen opponent like a classical statue, like in the pictures my college wrestling coach showed the team at the beginning of each new season. White marble figures graceful in victory." --from Headlock
About the Author
Adam Berlin received a BA from Brandeis and an MFA from Brooklyn College. His work has been published in a number of magazines, including Other Voices, Santa Barbara Review, Puerto del Soland Bilingual Review. His story "Cojones" was nominated for a 1997 Pushcart Prize, and his poem "Triple Threat" has been nominated for a 1999 Pushcart. He teaches English at John Jay College of Criminal Justice.