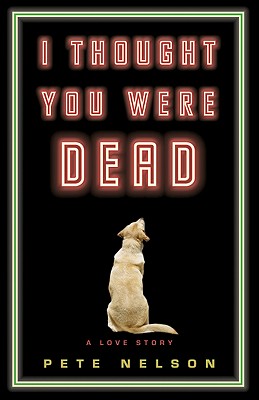 I Thought You Were Dead (Hardcover)
Algonquin Books, 9781565125971, 264pp.
Publication Date: April 13, 2010
* Individual store prices may vary.
April 2010 Indie Next List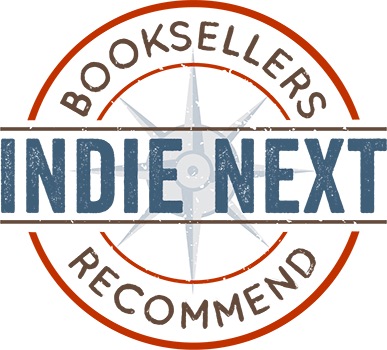 "Dante may have had his Beatrice, but Paul Gustavson has Stella, a venerable pooch who is his guiding light for matters of the mind and heart. Their ongoing dialogue is smart, sweet, and poignant, and together they take on their fears of thunderstorms and seedy bars (hers) and normal, loving relationships without the buffer of alcohol (his), each bringing out the best in each other. This book is clever, heartwarming, and engaging."
— Emily Crowe, Odyssey Bookshop, South Hadley, MA
View the List
Description
For Paul Gustavson, life is a succession of obstacles, a minefield of mistakes to stumble through. His wife has left him, his father has suffered a stroke, his girlfriend is dating another man, he has impotency issues, and his overachieving brother invested his parents' money in stocks that tanked. Still, Paul has his friends at Bay State bar, a steady line of cocktails, and Stella.

Stella is Paul's dog. She listens with compassion to all his complaints about the injustices of life and gives him better counsel than any human could. Their relationship is at the heart of this poignantly funny and deeply moving story about a man trying to fix his past in order to save his future.
About the Author
Pete Nelson is the author of several books, including Left for Dead. He is also a singer-songwriter with a select but devoted following. He is not, however, the Pete Nelson who writes books about tree houses, although he has nothing against them. He lives in Westchester County, New York.
Praise For I Thought You Were Dead…
"[I Thought You Were Dead] has a low-key, indie-movie vibe, with Stella sounding like Juno's older, world-weary aunt." --The Washington Post

"Chosen by independent booksellers as a recent No. 1 Book Sense Pick, I Thought You Were Dead, a novel about the bonds between dogs and humans, is heartfelt and nostalgic in tone . . . Stella's wisdom sets the luckless Paul on a brighter life path. It's her nobility . . . that gives the story its power." --USA Today

"'I thought you were dead,' Stella says to Paul when he returns home from a bar, on page one of Pete Nelson's new novel. Delivered by an aging, arthritic Labrador/Shepherd mix, the line displays the dry wit and dog logic that makes Stella and, by extension, much of this novel a delight. Yes, Stella talks. And the conversations are so charming and matter-of-fact that it hardly seems worth asking from whence this special power comes." --Bark Magazine

"Airy and almost miraculous . . . It's very wise about the way devotion--between animals and people, between people and people--can keep us going." --Palm Beach Post

"Stella the dog is always charming. And there's a dignity and gravity to Paul's affection for her . . . Their friendship [is] one of the best ever put down on paper." --St. Louis Post Dispatch

"Ultimately, I Thought You Were Dead is about the catastrophes that make a person realize his life is a mess, then do everything he can to put his life back together--perhaps, in the process, creating something better than he dared to hope for." --BookPage

"A recent No. 1 Indie Next Pick, [this] novel about the bonds between dogs and humans is heartfelt and nostalgic . . . Stella's wisdom sets the luckless Paul on a brighter life path. It's her nobility . . . that gives the story its power." —USA Today

"A delight . . . Yes, Stella talks. And the conversations are so charming and matter-of-fact that it hardly seems worth asking from whence this special power comes." —Bark magazine
"A truly outstanding talking-dog story . . . With exquisite tone control, [Nelson] has given us a story that's sweet and loving but never sentimental . . . Graceful, gratifying." —Milwaukee Journal Sentinel
"Stella the dog is always charming. And there's a dignity and gravity to Paul's affection for her . . . Their friendship [is] one of the best ever put down on paper." —St. Louis Post-Dispatch

"Airy and almost miraculous . . . It's very wise about the way devotion—between animals and people, between people and people—can keep us going." —Chattanooga Times Free Press
or
Not Currently Available for Direct Purchase