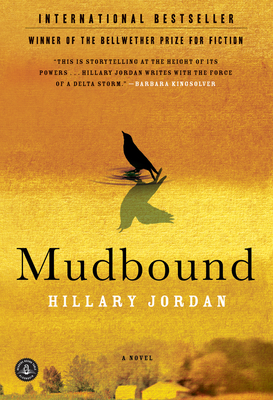 Mudbound
Paperback

* Individual store prices may vary.
Other Editions of This Title:
Digital Audiobook (10/2/2008)
Paperback, Spanish (6/30/2018)
Paperback, Spanish (5/30/2019)
Hardcover (3/4/2008)
Fall '08/Winter '09 Reading Group List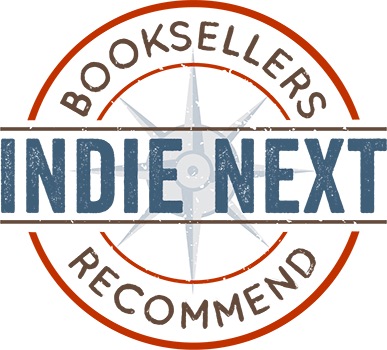 "Mudbound is not just any Southern race novel; with six first person narratives, its strength and truth is unparalleled. Jordan's expert writing is unheard of for a first novelist and you will find yourself quickly swept up by her Mississippi Delta characters. Read this brilliant novel that has everyone buzzing about Hillary Jordan as a great new literary force."
— Suzanna Hermans, Oblong Books & Music, Rhinebeck, NY
View the List
Indie Next List Highlights 2008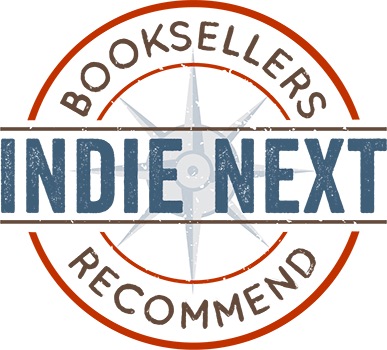 "Rural Mississippi just after the Second World War is a hard and muddy place. Hillary Jordan's novel Mudbound evokes the era brilliantly -- returning soldiers trying to find their way after the brutality of the war, some facing the continuing brutality of a racist America. A very compelling story."
— Cathy Langer, Tattered Cover Bookstore, Denver, CO
View the List
Description
The International Bestseller

Now a major motion picture from Netflix, directed by Dee Rees, nominated in four categories for the Academy Awards.

In Jordan's prize-winning debut, prejudice takes many forms, both subtle and brutal. It is 1946, and city-bred Laura McAllan is trying to raise her children on her husband's Mississippi Delta farm—a place she finds foreign and frightening. In the midst of the family's struggles, two young men return from the war to work the land. Jamie McAllan, Laura's brother-in-law, is everything her husband is not—charming, handsome, and haunted by his memories of combat. Ronsel Jackson, eldest son of the black sharecroppers who live on the McAllan farm, has come home with the shine of a war hero. But no matter his bravery in defense of his country, he is still considered less than a man in the Jim Crow South. It is the unlikely friendship of these brothers-in-arms that drives this powerful novel to its inexorable conclusion.

The men and women of each family relate their versions of events and we are drawn into their lives as they become players in a tragedy on the grandest scale. As Barbara Kingsolver says of Hillary Jordan, "Her characters walked straight out of 1940s Mississippi and into the part of my brain where sympathy and anger and love reside, leaving my heart racing. They are with me still."
Praise For Mudbound…
"A supremely readable debut novel . . . Mudbound is packed with drama. Pick it up, then pass it on."
—People

"A compelling family tragedy, a confluence of romantic attraction and racial hatred that eventually falls like an avalanche . . . An engaging story."
—The WashingtonPost

"The forces of change and resistance collide with terrible consequences."
—The New York Times

"Stunning. . . . You are truly taken there by Jordan's powerful, evocative writing and complex characters."
—The BostonGlobe

"By the end of the very short first chapter, I was completely hooked . . . This inside understanding of conflicting emotions and motivations leads to a complicated stew in which the distinction between good and evil isn't always clear. This is a book in which love and rage cohabit. This is a book that made me cry."
—MinneapolisStar-Tribune

"Mudbound dramatizes the human cost of unthinking hatred . . . That Hillary Jordan makes a hopeful ending seem possible, after the violence and injustice that precedes it, is a tribute to the novel's voices and the contribution each makes to the story . . . [They] live in the novel as individuals, black and white, which gives Mudbound its impact."
—AtlantaJournal Constitution

"Mudbound is as much a tale of racism as it is the transcending powers of love and friendship."
—AustinAmerican Statesman

"An absorbing debut novel . . . Is it too early to say, after just one book, that here's a voice that will echo for years to come?"
—San Antonio Express News

"Mudbound argues for humanity and equality, while highlighting the effects of war. For a historical novel, it has a most contemporary theme . . . [The] mixture of the predictable and the unpredictable will keep readers turning the pages. . . . It feels like a classic tragedy, whirling toward a climax . . . [An] ambitious first novel."
—Dallas Morning News

"Mudbound, which is the 2006 winner of Barbara Kingsolver's Bellwether Award, founded to recognize literature of social responsibility, does an excellent job of capturing the impacts of racism both casual and deliberate."
—DenverPost

"A superbly rendered depiction of the fury and terror wrought by racism."
—Publishers Weekly

"[A] sophisticated, complex first novel."
—Booklist, starred review

"[A] poignant and moving debut novel. . . . Jordan faultlessly portrays the values of the 1940s as she builds to a stunning conclusion. Highly recommended."
—Library Journal, starred review
 
"A confidently executed novel."
—Kirkus

"This is storytelling at the height of its powers: the ache of wrongs not yet made right, the fierce attendance of history made as real as rain, as true as this minute. Hillary Jordan writes with the force of a Delta storm. Her characters walked straight out of 1940's Mississippi and into the part of my brain where sympathy and anger and love reside, leaving my heart racing. They are with me still."
—Barbara Kingsolver

"A real page turner—a tangle of history, tragedy and romance powered by guilt, moral indignation and a near chorus of unstoppable voices. Any reader will appreciate the overlap of forbidden loves and deadly secrets."
—Stewart O'Nan

"A compelling family tragedy, a confluence of romantic attraction and racial hatred that eventually falls like an avalanche...The last third of the book is downright breathless." —The Washington Post Book World


"[A] supremely readable debut novel...Fluidly narrated by engaging characters...Mudbound is packed with drama. Pick it up, then pass it on." —People, four stars


"An ambitious and affecting debut...Accessible, engaging and spiked with suspense...[A] tremendous gift." —Paste, four stars

Algonquin Books, 9781565126770, 368pp.
Publication Date: March 17, 2009
About the Author
Hillary Jordan is the author of the novels Mudbound (2008) and When She Woke (2011), as well as the digital short "Aftermirth."

Mudbound won the 2006 Bellwether Prize, founded by Barbara Kingsolver to recognize socially conscious fiction, and a 2009 Alex Award from the American Library Association. It was the 2008 NAIBA Fiction Book of the Year and was long-listed for the 2010 International IMPAC Dublin Literary Award. Paste magazine named it one of the Top Ten Debut Novels of the Decade. Mudbound has been translated into French, Italian, Serbian, Swedish, and Norwegian, and the film version is forthcoming in fall 2017.

When She Woke was long-listed for the 2013 International IMPAC Dublin Literary Award and was a 2012 Lambda Literary Award finalist. It has been translated into French, German, Spanish, Turkish, Brazilian Portuguese, and Chinese complex characters.

Jordan has a BA from Wellesley College and an MFA in Creative Writing from Columbia University. She grew up in Dallas, Texas, and Muskogee, Oklahoma, and currently lives in Brooklyn, New York.
The setting of the Mississippi Delta is intrinsic to Mudbound. Discuss the ways in which the land functions as a character in the novel and how each of the other characters relates to it.
Mudbound is a chorus, told in six different voices. How do the changes in perspective affect your understanding of the story? Are all six voices equally sympathetic? Reliable? Pappy is the only main character who has no narrative voice. Why do you think the author chose not to let him speak?
Who gets to speak and who is silent or silenced is a central theme, the silencing of Ronsel being the most literal and brutal example. Discuss the ways in which this theme plays out for the other characters. For instance, how does Laura's silence about her unhappiness on the farm affect her and her marriage? What are the consequences of Jamie's inability to speak to his family about the horrors he experienced in the war? How does speaking or not speaking confer power or take it away?
The story is narrated by two farmers, two wives and mothers, and two soldiers. Compare and contrast the ways in which these parallel characters, black and white, view and experience the world.
What is the significance of the title? In what ways are each of the characters bound — by the land, by circumstance, by tradition, by the law, by their own limitations? How much of this binding is inescapable and how much is self-imposed? Which characters are most successful in freeing themselves from what binds them?
All the characters are products of their time and place, and instances of racism in the book run from Pappy's outright bigotry to Laura's more subtle prejudice. Would Laura have thought of herself as racist, and if not, why not? How do the racial views of Laura, Jamie, Henry, and Pappy affect your sympathy for them?
The novel deals with many thorny issues: racism, sexual politics, infidelity, war. The characters weigh in on these issues, but what about the author? Does she have a discernable perspective, and if so, how does she convey it?
We know very early in the book that something terrible is going to befall Ronsel. How does this sense of inevitability affect the story? Jamie makes Ronsel responsible for his own fate, saying "Maybe that's cowardly of me, making Ronsel's the trigger finger." Is it just cowardice, or is there some truth to what Jamie says? Where would you place the turning point for Ronsel? Who else is complicit in what happens to him, and why?
In reflecting on some of the more difficult moral choices made by the characters — Laura's decision to sleep with Jamie, Ronsel's decision to abandon Resl and return to America, Jamie's choice during the lynching scene, Florence's and Jamie's separate decisions to murder Pappy — what would you have done in those same situations? Is it even possible to know? Are there some moral positions that are absolute, or should we take into account things like time and place when making judgments?
How is the last chapter of Mudbound different from all the others? Why do you think the author chose to have Ronsel address you, the reader, directly? Do you believe he overcomes the formidable obstacles facing him and finds "something like happiness"? If so, why doesn't the author just say so explicitly? Would a less ambiguous ending have been more or less satisfying?