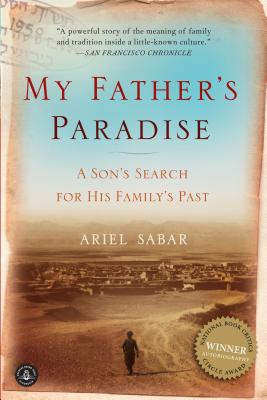 My Father's Paradise
A Son's Search for His Family's Past
Paperback

* Individual store prices may vary.
Other Editions of This Title:
Digital Audiobook (5/3/2021)
MP3 CD (5/4/2021)
Compact Disc (5/4/2021)
September 2008 Indie Next List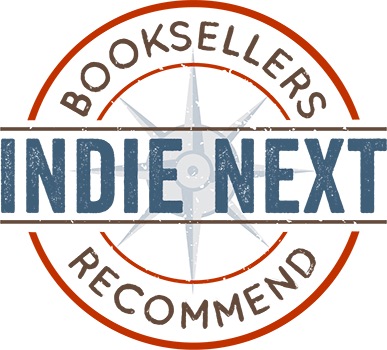 "Ariel Sabar relates an intimate and moving account of how he reconciled his own Kurdish Jewish past, and, at the same time, he gives all of us who have been similarly touched by parents or grandparents who have been affected by the diasporas of the 20th century a way of dealing with our own sense of identity and dislocation."
— Mitchell Kaplan, Books & Books of Miami Beach, Miami Beach, FL
View the List
Description
In a remote corner of the world, forgotten for nearly three thousand years, lived an enclave of Kurdish Jews so isolated that they still spoke Aramaic, the language of Jesus. Mostly illiterate, they were self-made mystics and gifted storytellers and humble peddlers who dwelt in harmony with their Muslim and Christian neighbors in the mountains of northern Iraq. To these descendants of the Lost Tribes of Israel, Yona Sabar was born. 

Yona's son Ariel grew up in Los Angeles, where Yona had become an esteemed professor, dedicating his career to preserving his people's traditions. Ariel wanted nothing to do with his father's strange immigrant heritage—until he had a son of his own.

Ariel Sabar brings to life the ancient town of Zakho, discovering his family's place in the sweeping saga of Middle-Eastern history. This powerful book is an improbable story of tolerance and hope set in what today is the very center of the world's attention.



Praise For My Father's Paradise: A Son's Search for His Family's Past…
"Graceful and resonant . . . A personal undertaking for a son who admits he never understood his unassuming, penny-pinching immigrant father, a man who spent three decades obsessively cataloging the words of his moribund mother tongue. Sabar once looked at his father with shame, scornful of the alien who still bore scars on his back from childhood bloodlettings. This book, he writes, is a chance to make amends"–
New York Times Sunday Book Review
— New York Times Book Review
"A wonderful, enlightening journey, a voyage with the power to move readers deeply even as it stretches across differences of culture, family, and memory." –
Christian Science Monitor
— Christian Science Monitor
A "remarkable new memoir" –
Philadelphia Inquirer
— Philadelphia Inquirer
A "thoughtful, touching book. . . . A never-ending parade of colorful characters . . .I could not read quickly enough as the Sabars worked to resurrect the past." –
Elle magazine, Readers' Prize selection, October 2008
— Elle Magazine
"Written with a reporter's flair for people and places . . . Recommended." –
Library Journal
— Library Journal
"A sensitive exploration . . . [Sabar's grandmother] emerges as a quiet heroine." –
BookPage
— BookPage
"With the novelistic skill of a Levantine storyteller . . . Sabar explores the conflicting demands of love and tradition, the burdens and blessings of an ancient culture encountering the 21st century. A well-researched text falling somewhere between journalism and memoir, sustained by Mesopotamian imagination." –
Kirkus Reviews
— Kirkus Reviews
"If Ariel Sabar's My Father's Paradise were only about his father's life, it would be a remarkable enough story about the psychic costs of immigration. But Sabar's family history turns out to be more than the chronicle of one man's efforts to retain something of his homeland in new surroundings. It's also a moving story about the near-death of an ancient language and the tiny flicker of life that remains in it. . . . The chapters describing Yona's budding success as a linguist are thrilling."– Washington Post Book World

— The Washington Post Book World
"Be forewarned: you will lose sleep over this book. . . . [Sabar] mesmerizes with the very first sentences. . . . Unlike many memoirs flooding the book market these days, My Father's Paradise is both unique and universal." –
Roanoke (Va.) Times
— The Los Angeles Times
"Excellent…A compelling read…Told with novelistic attention to narrative and detail, but its heart is Ariel's heart, that of a son searching with love for the meaning of his relationship with his father." —
The Providence (RI) Journal
"A powerful story of the meaning of family and tradition inside a little-known culture." —
San Francisco Chronicle
"Remarkable...A moving story about the near-death of an ancient language and the tiny flicker of life that remains in it." —
The Washington Post Book World
Algonquin Books, 9781565129337, 345pp.
Publication Date: October 13, 2009
About the Author
Ariel Sabar is an award-winning former staff writer for the Baltimore Sun and the Providence (RI) Journal. His work has also appeared in the New York Times, the Christian Science Monitor, the Washington Monthly, Moment, Mother Jones magazine, and other publications. He lives with his wife and two children in Washington, D.C.