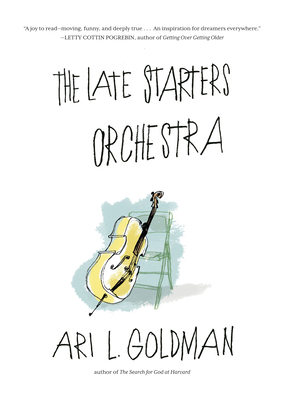 The Late Starters Orchestra (Hardcover)
Algonquin Books, 9781565129924, 304pp.
Publication Date: June 10, 2014
* Individual store prices may vary.
June 2014 Indie Next List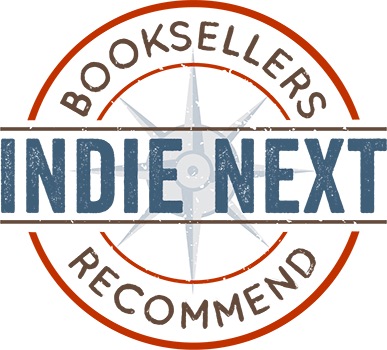 "This is a lovely and humorous memoir from Goldman, a journalist in New York City, who decides to take up his cello again after 25 years. After playing successfully in his eleven-year-old son's youth orchestra, Ari decides it is time to join The Late Starters Orchestra, a group of adults who gather once a week to work on orchestral music. As adults, it can be overwhelming to push ourselves to try something new, from joining a local soccer league or training for a marathon, to writing a book or taking a computer course. Goldman proves it is truly never too late."
— Kelly Evert, Village Books, Bellingham, WA
View the List
Description
In a cluttered room in an abandoned coat factory in lower Manhattan, a group of musicians comes together each week to make music. Some are old, some are young, all have come late to music or come back to it after a long absence. This is the Late Starters Orchestra--the bona fide amateur string orchestra where Ari Goldman pursues his lifelong dream of playing the cello.

Goldman hadn't seriously picked up his cello in twenty-five years, but the Late Starters (its motto, If you think you can play, you can) seemed just the right orchestra for this music lover whose busy life had always gotten in the way of its pursuit.

In The Late Starters Orchestra, Goldman takes us along to LSO rehearsals and lets us sit in on his son's Suzuki lessons, where we find out that children do indeed learn differently from adults. He explores history's greatest cellists and also attempts to understand what motivates his fellow late starters, amateurs all, whose quest is for joy, not greatness. And when Goldman commits to playing at his upcoming birthday party we wonder with him whether he'll be good enough to perform in public. To the rescue comes the ghost of Goldman's first cello teacher, the wise and eccentric Mr. J, who continues to inspire and guide him--about music and more--through this well-tuned journey.

With enchanting illustrations by Eric Hanson, The Late Starters Orchestra is about teachers and students, fathers and sons, courage and creativity, individual perseverance and the power of community. And Ari Goldman has a message for anyone who has ever had a dream deferred: it's never too late to find happiness on one's own terms.
About the Author
Ari L. Goldman is a professor of journalism at Columbia University and the author of three books, including the bestselling The Search for God at Harvard. Goldman arrived at Columbia in 1993, after spending twenty years at the New York Times, most of them as a religion writer. His articles and columns have also appeared in the Washington Post, the New York Daily News, the Jerusalem Post, and the Columbia Journalism Review. He is the media columnist for the New York Jewish Week.

Born in Hartford, Connecticut, and educated at Yeshiva University, Columbia, and Harvard, Goldman's books include Being Jewish: The Spiritual and Cultural Practice of Judaism Today and a memoir, Living a Year of Kaddish. He has been a visiting Fulbright professor in Israel, a Skirball Fellow at Oxford University in England, and a scholar-in-residence at Stern College, the women's college of his alma mater, Yeshiva University. He serves on the boards of several organizations, including the Jewish Book Council.

As the director of the Scripps Howard Program in Religion, Journalism, and Spiritual Life at Columbia, he teaches the popular "Covering Religion" seminar that in recent years has taken students on study tours of Israel, Jordan, Russia, Ukraine, India, Ireland, and Italy. He is also a faculty member of a Holocaust education program called Fellowships at Auschwitz for the Study of Professional Ethics.

His adventures as an amateur cellist--he plays with the New York Late Starters String Orchestra--is the subject of his newest book, The Late Starters Orchestra. He and his wife, Shira Dicker, are the proud parents of three children and live in New York City.
Praise For The Late Starters Orchestra…
"The Late Starters Orchestra is an anthem for the amateur, and if more people to took up an instrument with Goldman's level of commitment, our classical music culture would surely improve." —The Washington Post

"Goldman employs a light touch in The Late Starters Orchestra as he regales us with his quest to master the cello . . . He finds a camaraderie and shared spirit that allows him to accept his limitations as a less-than-perfect cellist whose friends and family will love him, no matter how many notes he misses." —The Wall Street Journal

"Not just a story about re-kindling musical passion, but a bigger, richer tale for anyone seeking happiness at any age, at any stage." —American Profile

"I love Ari Goldman's The Late Starters Orchestra so much that I can almost hear, taste, touch and feel his musical experiences on every single page . . . The Late Starters Orchestra is, simply, a masterpiece." —The BookReporter

"The Late Starters Orchestra is a joy to read--moving, funny, and deeply true in its depiction of those aspirations we put aside until, one day, we realize it's now or never. Ari Goldman's quest to master the cello is an inspiration for dreamers everywhere." —Letty Cottin Pogrebin, author of How to Be a Friend to a Friend Who's Sick

"Goldman's determination and thoughtfulness in his mature quest are inspiring, and may lead others to take on new challenges, whether playing an instrument, or writing a screenplay, or learning to tango. The book shows that there are many ways to define accomplishment, even if one doesn't become a star or champion, and may be always the amateur, striving for 'good enough' rather than perfection." —The Jewish Week

"A poignant and witty image of a middle-aged man on the brink of self-renewal . . . It also nicely synthesizes current research on the brain's plasticity and the value of music and offers a practicable reminder that we get better 'not by leaps and bounds, but by small, almost imperceptible steps.' Any reader can welcome its pleasant optimisms." —The Boston Globe

"[A] charming memoir . . . When [Goldman] focuses on the cello itself, and on his personal life and personal mission, the book is absorbing and sweet . . . That sense of rediscovering or reclaiming one's voice is an essential human endeavor, as the engaging and uplifting saga of Goldman's progress towards his triumphant birthday concert reminds us." —Bookforum

"With grace, humor, and elegance, Goldman generously invites readers into his tale of picking up that musical thread . . . Through it all, Goldman uncovers the soul of a musician that makes him one with his cello and the music."—Publishers Weekly"More than just a memoir about music and all that it offers; it is also a warm and moving testament to the opportunities of aging." —Booklist

"We're all living longer. What should we do with the time? Ari Goldman has a solution. The Late Starters Orchestra is warm, soulful, sometimes rueful, sometimes passionate--just like his beloved cello. I found myself laughing out loud in places--and unexpectedly moved at the end." —Jonathan Weiner, Pulitzer Prize winning author of The Beak of the Finch

"A lovely, moving story of personal rediscovery disguised as a book about cello-playing. Part memoir, part cultural study, The Late Starters Orchestra is is candid, wise, and inspiring, a book a rich and true as an open 'A.'" —David Hajdu, author of Positively 4th Street