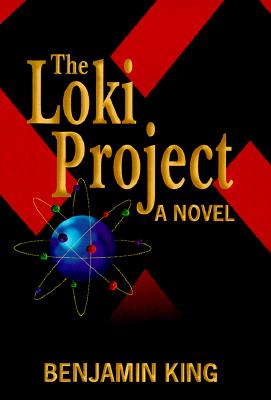 The Loki Project (Hardcover)
Pelican Publishing Company, 9781565542839, 320pp.
Publication Date: January 31, 2000
* Individual store prices may vary.
Description
"Ben King has woven a masterpiece of historical fiction. His artful blend of historical facts about Nazi Germany and a masterful writing style has created an exciting suspense-filled thriller about the German nuclear research program of World War II. I could not put down the book."
Timothy J. Kutta, military weapons expert and coauthor, Impact: The History of Germany's V Weapons in World War II
This exciting third novel by critically acclaimed author Benjamin King asks: What would have happened if Nazi Germany had developed an atomic bomb . . . before America did?
Dr. Maximilian Lamm, professor of physics and SS officer, is determined to create an atomic bomb for the F 1/2hrer, whether Hitler knows he needs it or not. By disguising the Loki Project as a means of achieving the "Final Solution," Lamm earns necessary funds, as well as the support of none other than Gruppenf 1/2hrer Reinhard Heydrich. Despite the secrecy surrounding the project, the Resistance uncovers Lamm's scheme and is determined to stop him at all costs.
An intricately plotted novel in which fictional characters interact with historical figures, including Reinhard Heydrich, Heinrich Himmler, and Wilhelm Canaris, The Loki Project presents a startling-and plausible-"What if . . .?" scenario.
or
Not Currently Available for Direct Purchase