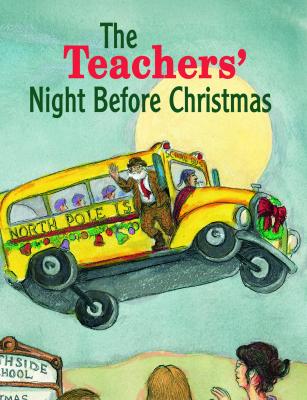 The Teachers' Night Before Christmas (Hardcover)
Pelican Publishing Company, 9781565548336, 32pp.
Publication Date: September 30, 2001
* Individual store prices may vary.
Description
"Teachers, and students and parents will laugh out loud at this parody of the frenetic pace of holiday happenings at schools."--Copley News Service
What do excited students, craft projects, room mothers, nursing home visits, harried shopping, and near-disastrous pageants have in common? They are all a part of a teacher's pre-Christmas experience. In this energetic romp through a school's last days before the Christmas break, the students are full of energy and are up to all manners of mischief. The teachers are pulling out their hair trying to keep the students busy, while they despair over their own Christmas preparations.
Who should come to the rescue? Santa himself, of course He arrives at the helm of a flying school bus, with presents for all the teachers and a promise to take care of their shopping for them. The fantastic illustrations work with the text to make this a fast-paced, high-energy comedic interpretation of Clement C. Moore's classic poem. The book is sure to be a read-aloud favorite at Christmas parties in schools everywhere.