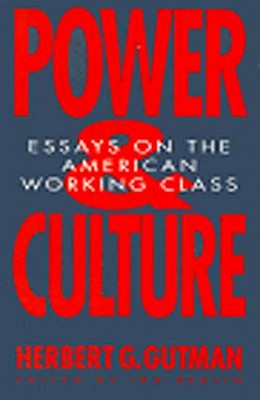 Power and Culture (Paperback)
New Press, 9781565840102, 464pp.
Publication Date: June 1, 1992
* Individual store prices may vary.
Description
Finally available in paperback, Power and Culture is the last work by America's most influential labor and social historian, the late Herbert Gutman. Edited and introduced by Gutman's colleague Ira Berlin, the book includes original, unpublished essays from throughout Gutman's career and important but unavailable works from journals and periodicals, as well as an extended interview with Gutman and a comprehensive bibliography of his works.
Power and Culture features essays on the lives of workers and the formation of class during the "Gilded Age" of American corporations, and on the lives of African American slaves and freedmen--the studies for which Gutman became famous. But it also shows the range of his thought on such subjects as Roots and popular historical awareness. With Berlin's critical and biographical introduction, Power and Culture is an important reappraisal of a major scholar.
About the Author
Herb G. Gutman (1928 1985) was a distinguished professor of history at the Graduate Center of the City University of New York and a historian of slavery, immigration, and labor. He is the author of "Power and Culture: Essays on the American Working Class" (The New Press).

"