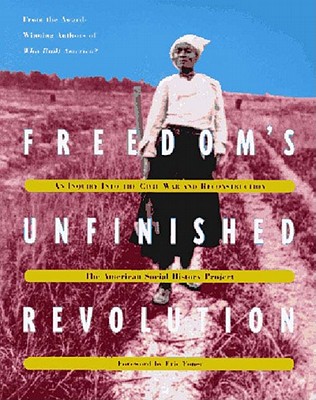 Freedom's Unfinished Revolution (Paperback)
The Inside Story of Money Laundering and Corruption in Government Bank and Business
Two Rivers Distribution, 9781565841987, 320pp.
Publication Date: May 1, 1996
* Individual store prices may vary.
Description
All to often, the history of the Civil War is taught in isolation, without reference to Reconstruction or its broader historical implications. Such an aproach obscures the most telling consequences of America's greatest conflict and the links between the 1860s and 1870s and our modern world. While the failures of Reconstruction led to generations of racial injustice, its successes paved the way for the eventual emergence of the modern Civil Rights Movement.