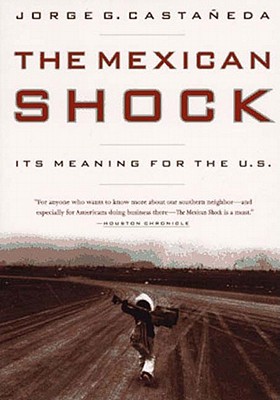 Mexican Shock (Hardcover)
New Press, 9781565843110, 257pp.
Publication Date: November 1, 1995
Description
In his extraordinarily timely new book, Castaneda focuses in on Mexico, a country whose fate is increasingly entwined with that of the United States. In Castaneda's view, Mexico is still a society about which too little is known and too much is proposed. Americans have been unsure how to interpret the enormous changes that are taking place in today's Mexico - and affecting today's United States - from the Chiapas rebellion of 1994 to the current economic crisis. Castaneda examines the key issues in Mexican life: the impact of emigration, the relationship between politics and economics, and the enormous cultural changes taking place as Mexico moves closer to the United States. He also explores the United States' changing perceptions of Mexico and the basic historic and cultural outlooks that still divide the two countries. Finally, he examines the campaign behind Proposition 187 in California, discussing the dangerous mix of ignorance and bias that has formed so much of America's reaction to Mexico.

Advertisement