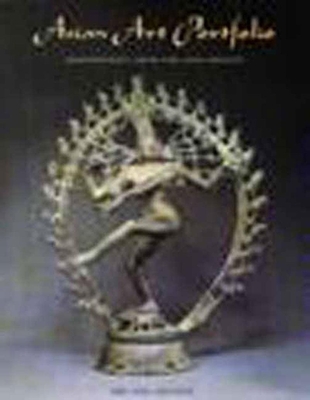 The Asian Art Portfolio (Paperback)
A 21st Century Teach in on U.S. Foreign Policy (New Press Portfolio)
New Press, 9781565843516, 47pp.
Publication Date: November 1, 1996
* Individual store prices may vary.
Description
Dancing lords and praying goddesses, swirling dragons and Buddhas atop lotus blossoms. We see these images in Asian art, but how can we learn to appreciate them? This guide introduces the history, artistry, and religious and literary symbolism of Asian art. Beautifully designed, the portfolio comes with twenty-four full-color reproductions of frameable quality and an accompanying booklet that covers three millennia of Asian art. The lush reproductions from the Asia Society's Mr. and Mrs. John D. Rockefeller 3rd Collection highlight masterpieces from India to Japan, Indonesia to China, Korea to Thailand.
About the Author
Asia Society is the leading educational organization dedicated to promoting mutual understanding and strengthening partnerships among peoples, leaders and institutions of Asia and the United States in a global context. Across the fields of arts, business, culture, education, and policy, the Society provides insight, generates ideas, and promotes collaboration to address present challenges and create a shared future.Founded in 1956 by John D. Rockefeller 3rd, Asia Society is a nonpartisan, nonprofit institution with headquarters in New York, centers in Hong Kong and Houston, and affiliated offices in Los Angeles, Manila, Mumbai, San Francisco, Seoul, Shanghai, Sydney, and Washington, DC.
or
Not Currently Available for Direct Purchase