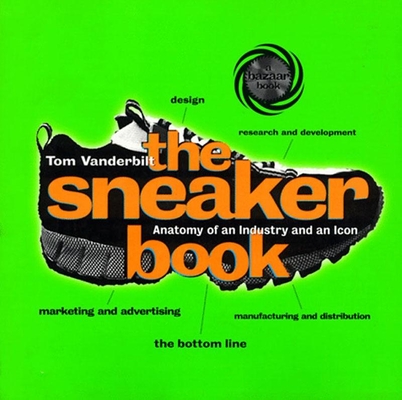 The Sneaker Book
Anatomy of an Industry and an Icon (Bazaar Book)
Paperback

* Individual store prices may vary.
Description
Sneakers have gone--seemingly overnight--from being childhood summer staples to serious athletic instruments to full-fledged lifestyle accoutrements, but the transition is hazy. Just when and why did America (and the world) go sneaker crazy?
The Sneaker Book is an entertaining, informative look at this fascinating, $11-billion-a-year industry. How (and by whom) are sneakers made? Where does your money go when you buy a pair? Who are the companies behind the logos? Why is Nike heralded by economists and lampooned by Doonesbury?
Jammed full of facts, figures, cartoons by Garry Trudeau and Mark Alan Stamaty, and literary excerpts about sneakers from Tom Wolfe, Paul Beatty, Leslie Savan, Spike Lee, Ray Bradbury, and many more, The Sneaker Book swooshes past the hype, puts the numbers on the table, and takes a fresh look at familiar--if unexamined--footwear.
New Press, 9781565844063, 177pp.
Publication Date: August 15, 1998
About the Author
Tom Vanderbilt is a freelance writer whose work has appeared in The Nation, Los Angeles Times, New York Times Magazine, Village Voice, and The Baffler. He lives in Brooklyn, New York.
or
Not Currently Available for Direct Purchase