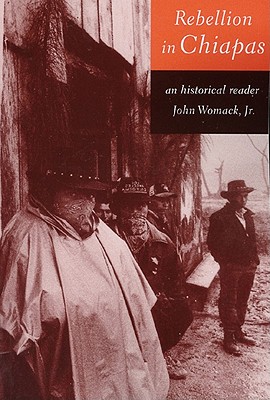 Rebellion in Chiapas (Paperback)
An Historical Reader
New Press, 9781565844520, 372pp.
Publication Date: March 1, 1999
* Individual store prices may vary.
Description
Carlos Fuentes writes, "John Womack has an uncanny feeling for the infinitely complex strains of Mexico." Here, Woack examines the conflict in Chiapas in light of 500 years of struggle and uneasy accomodation between the region's Maya population and the Spanish conquerors and ladino landowners. Rebellion in Chiapas opens with a major new essay examining the Zapatista revolt and chronicling the attempts at a negotiated peace. It goes on to reveal the roots of the rebellion through a range of primary source materials and other key documents from the time of the conquest through the present.
About the Author
John Womack, Jr. is a historian of Latin America. In 2009 he retired from his position as the Robert Woods Bliss Professor of Latin American History and Economics at Harvard University. He is the author of "Rebellion in Chiapas: An Historical Reader" (The New Press).