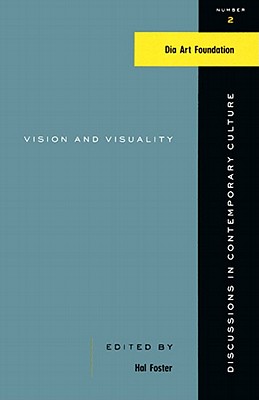 Vision and Visuality (Discussions in Contemporary Culture #2) (Paperback)
New Press, 9781565844612, 135pp.
Publication Date: September 1, 1998
* Individual store prices may vary.
Description
A Village Voice Best Book of the Year, this seminal work presents new models of vision and examines modern theories of seeing in the context of contemporary critical practice.
With contributions by:
Norman Bryson Jonathan Crary Martin Jay Rosalind Krauss Jacqueline Rose
Discussions in Contemporary Culture is an award-winning series co-published with the Dia Center for the Arts in New York City. These volumes offer rich and timely discourses on a broad range of cultural issues and critical theory. The collection covers topics from urban planning to popular culture and literature, and continually attracts a wide and dedicated readership.
About the Author
Hal Foster is Townsend Martin Class of 1917 Professor of Art and Archaeology at Princeton University, where he teaches courses in modernist and contemporary art and theory and directs the graduate proseminar in methodology. He is a faculty member of the School of Architecture and an associate faculty member of the Department of German; he also works with Media and Modernity and European Cultural Studies programs. He is the author of numerous books, including "The Anti-Aesthetic: Essays on Postmodern Culture" and "Recodings: Art, Spectacle, Cultural Politics," both published by The New Press. He is also the editor of two New Press books, "Discussions in Contemporary Culture #1" and "Vision and Visuality: Discussions in Contemporary Culture #2." A member of the American Academy of Arts and Sciences, Foster writes regularly for "October," which he co-edits; "Artforum"; the "London Review of Books"; and "New Left Review."