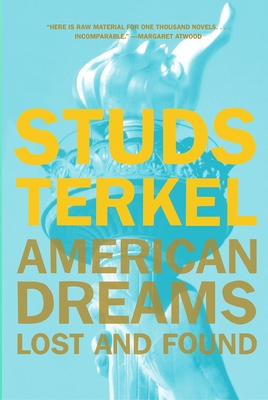 American Dreams (Paperback)
Lost and Found
New Press, 9781565845459, 470pp.
Publication Date: April 1, 1999
* Individual store prices may vary.
Description
Arnold Schwarzenegger, Ted Turner, Jesse Helms, Joan Crawford, Nine Deloria, and Helen and Scott Nearing are just some of the people whose version of the American Dream is included in this text. Author and interviewer Studs Terkel discusses ideals and aspirations with the businessman enamoured of success, farm kids dreaming of the city, city boys determined to get out, the Boston Brahmin and a KKK member.