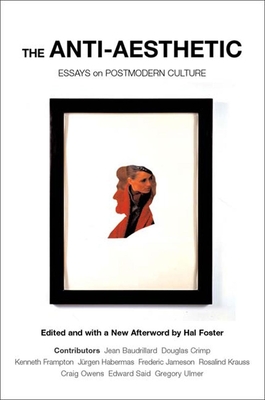 Anti-Aesthetic (Paperback)
New Press, 9781565847422, 183pp.
Publication Date: April 1, 2002
* Individual store prices may vary.
Description
For the past thirty years, Hal Foster has pushed the boundaries of cultural criticism, establishing a vantage point from which the seemingly disparate agendas of artists, patrons, and critics have a telling coherence. In The Anti-Aesthetic, preeminent critics such as Jean Baudrillard, Rosalind Krauss, Fredric Jameson, and Edward Said consider the full range of postmodern cultural production, from the writing of John Cage, to Cindy Sherman's film stills, to Barbara Kruger's collages. With a redesigned cover and a new afterword that situates the book in relation to contemporary criticism, The Anti-Aesthetic provides a strong introduction for newcomers and a point of reference for those already engaged in discussions of postmodern art, culture, and criticism. Includes a new afterword by Hal Foster and 12 black and white photographs.
About the Author
Hal Foster is the Townsend Martin '17 Professor of Art and Archaeology at Princeton University.