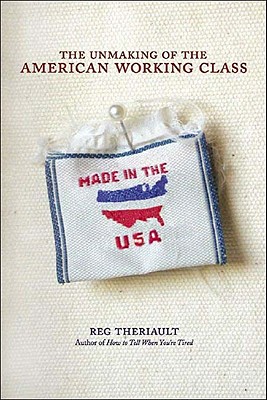 The Unmaking of the American Working Class (Hardcover)
New Press, 9781565847620, 211pp.
Publication Date: February 20, 2003
Description
Drawing on his experiences as a veteran longshoreman and fruit tramp, Reg Theriault, author of How to Tell When You're Tired, which Robert Heilbroner called "extraordinary, " describes the blue-collar culture and ethics that have defined America, and cxplains why they are worth preserving in the face of globalization and downsizing.
The Unmaking of the American Working Class tells the story behind the disappearance of blue-collar work in America, giving both a humorous picture of working-class labor and a devastating indictment of the forces that threaten it. Whether Republican or Democratic, every administration since World War II has fostered the destruction of large segments of the blue-collar working class. Theriault maintains that America is the poorer for such action, and argues that our society doesn't need to destroy this vital part of itself. Written for all workers, whatever color their collars, The Unmaking of the American Working Class takes a fresh look at the politics of work and its place in our society.

Advertisement