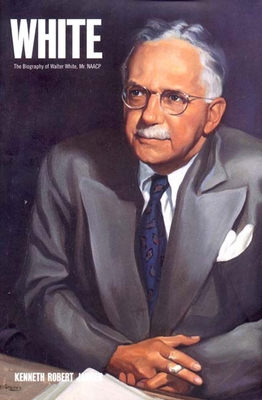 White (Hardcover)
The Biography of Walter White, Mr. NAACP
New Press, 9781565847736, 477pp.
Publication Date: February 27, 2003
* Individual store prices may vary.
Description
From his earliest years, Walter White was determined to transcend the rigid boundaries of segregation-era America. An African American of exceptionally light complexion, White went undercover as a young man to expose the depredations of Southern lynch mobs. As executive secretary of the NAACP from 1931 until his death in 1955, White was among the nation's preeminent champions of civil rights, leading influential national campaigns against lynching, segregation in the military, and racism in Hollywood movies.
White is portrayed here for the first time in his full complexity, a man whose physical appearance enabled him to negotiate two very different worlds in segregated America, yet who saw himself above all as an organization man, "Mr. NAACP." Deeply researched and richly documented, White's biography provides a revealing vantage point from which to view the leading political and cultural figures of his time--including W.E.B. Du Bois, Eleanor Roosevelt, and James Weldon Johnson--and an unrivaled glimpse into the contentious world of civil rights politics and activism in the pre-civil rights era.
About the Author
Kenneth Janken is associate professor of Afro-American studies and adjunct professor of history at the University of North Carolina at Chapel Hill. He is the author of Rayford W. Logan and the Dilemma of the African American Intellectual and White: The Biography of Walter White, Mr. NAACP (The New Press).