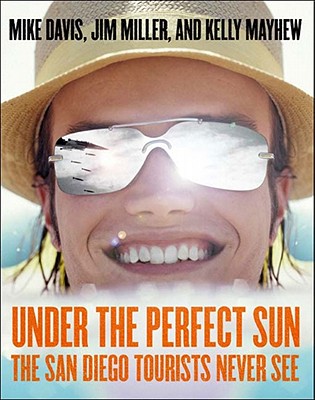 Under the Perfect Sun (Hardcover)
The San Diego Tourists Never See
New Press, 9781565848320, 404pp.
Publication Date: October 1, 2003
* Individual store prices may vary.
Description
This text deconstructs the mythology of San Diego, America's finest city, exposing its true undergirdings of militarism, racism and economic inequality. Mike Davis documents the domineering private interests that have consistently overridden the city's weak government. Jim Miller chronicles the history of protest in San Diego. Kelly Mayhew gives oral-historical portraits of the city's forgotten working people and new immigrants. and the other of local photographer Fred Londinier's shots of union activists and the militarization of San Diego. Local architects have provided social-economic maps of the city.
or
Not Currently Available for Direct Purchase