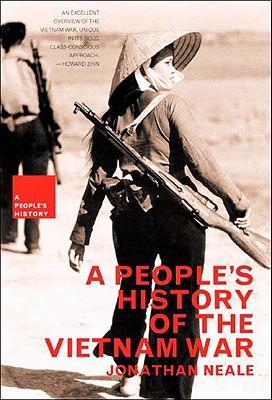 A People's History of the Vietnam War (New Press People's History) (Paperback)
New Press, 9781565849433, 309pp.
Publication Date: September 3, 2004
* Individual store prices may vary.
Description
This latest addition to The New Press's People's History series offers an incisive account of the war America lost, from the perspective of those who opposed it on both sides of the battlefront as well as on the homefront.
The protagonists in Neale's history of the "American War" (as the Vietnamese refer to it) are common people struggling to shape the outcome of events unfolding on an international stage--American foot soldiers who increasingly opposed American military policy on the ground in Vietnam, local Vietnamese activists and guerrillas fighting to build a just society, and the American civilians who mobilized to bring the war to a halt.
His narrative includes vivid, first-person commentary from the ordinary men and women whose collective actions resulted in the defeat of the world's most powerful military machine.
About the Author
Jonathan Neale has written eleven plays, three novels, and four nonfiction books. His most recent books are "The Naked Mountain," about Sherpa climbers, and "Lost at Sea," a children s novel. He lives in London.

"