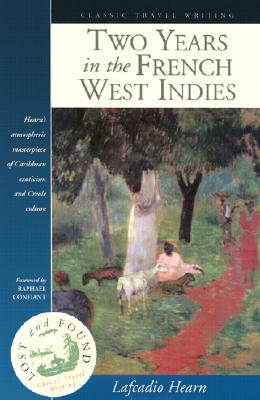 Two Years in the French West Indies (Lost and Found (Paperback)
Classic Travel Writing)
Interlink Publishing Group, 9781566563703, 338pp.
Publication Date: September 1, 2000
Other Editions of This Title:
Paperback (12/7/2006)
Paperback (11/22/2011)
Paperback (11/21/2016)
Paperback (12/9/2014)
Hardcover (8/21/2015)
Hardcover (4/28/2016)
Hardcover (5/19/2016)
Hardcover (4/25/2016)
Paperback (4/29/2018)
Paperback (2/16/2015)
Paperback, Large Print (10/11/2007)
Paperback (5/29/2008)
Hardcover (8/18/2008)
Hardcover, Large Print (8/18/2008)
* Individual store prices may vary.
Description
By the 1930s Western books about China were common. But a book about the West, and particularly London, written by a Chinese author, was a rarity -- and continues to be so.Chiang Yee's account of London, first published in 1938, is original in more ways than one. Not only one of the first widely available books written by a Chinese author in English, it also reverses the expected conventions of travel writing. For here the exotic subject matter is none other than London and its people, quizzically observed as an alien culture by a visiting foreigner. Immersing himself in the strange rituals of London life, Chiang Yee set out to learn about Londoners, their habits and their pleasures. In pubs and cafes, cinemas and art galleries, he watched the locals at work and at play. Fascinated by such social conventions as afternoon tea and discussing the weather, he tried to make sense of British society, treating his subjects with a mix of wonderment and affection. As he lived through the capital's various seasons, and endured the notorious London fogs, Chiang Yee's affinity with the city and its people grew.Illustrated with the author's own atmospheric sketches, The Silent Traveller in London is also a book about China and a world in transition. Comparing London with his native land, Chiang Yee draws parallels and contrasts, seeking to rectify misunderstandings and stereotypes regarding Chinese life.First published in 1890, this book offers one of the most detailed and poetic accounts of day-to-day life in the Caribbean ever written.Describing the island's landscape, its flora and fauna, its colonial architecture and rural villages, Hearn provides an invaluable picture of aCaribbean colony where slavery is a recent memory and race an all-important matter of identity.
or
Not Currently Available for Direct Purchase