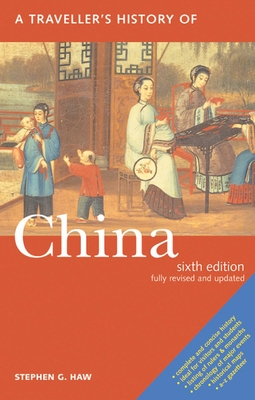 A Travellers History of China (Traveller's History of China) (Paperback)
Interlink Books, 9781566564861, 310pp.
Publication Date: May 1, 2014
* Individual store prices may vary.
Description
A Traveller's History of China provides a concise but fascinating journey from the country's earliest beginnings right up to the creation of the economic powerhouse that is today's China. Stephen Haw carries the reader back in time to the prehistoric civilizations of 4,000 years ago, and from there to the centuries of China's silk trade with the less-developed countries of Europe. He describes the glories of the Tan and Song dynasties, which saw the creation of the great Chinese cities to the period of its decline and the efforts of Europe to conquer and subdue this giant land. The book also covers the tumult and triumphs of the Chinese revolution and the dramatic changes in political policies since the late 1970s, which have now made it one of the world's fastest-developing countries. An easy-to-use reference source, A Traveller's History of China provides a clear, comprehensive, and illuminating look at the rich history of this dynamic country.