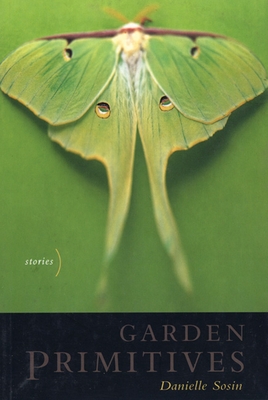 Garden Primitives
Paperback

* Individual store prices may vary.
Description
These stories open puzzle boxes of intensity; some shut after just a glimpse; in others you can hear the screaming as you turn the page. Sosin's stories always deliver the memorable image, always attempt to decode desire. They pull the rug out from under your expectations, whether it's a notion of what a story should be or a sudden shift in perspective that blasts the landscape wide open.-Patricia Weaver Francisco
The stories in Garden Primitives range from still to explosive, the language from poetic and sensual to coarse. What is common among them is a passionate allegiance to both the heart and the intellect. Sosin's characters are at once base and complex as we see the continuous motion of their inner lives, mingle and withdraw from the external world. Revealed are tangles of perception and rationalization, driven by desire and fear. Garden Primitives is interested in questions, in pain and pleasure, in beauty and sharp edges.
The cinematic eye of Sosin's roving narrators leads us through the snowy and suburban decay of a family on a perfect winter night; into the narrow but honest mind of a farmer being bowled over by urban sprawl; on the beach, where a woman's life becomes hyper-focused on the survival of a turtle nest; around a campfire on a north woods vacation where the gaps between parents and children, friends and lovers widen; and through gardens both vegetable and glassed where the language is as fertile as what grows there.
Garden Primitives is a debut to a voice and vision concerned with the Eden in and around us, and with our clumsiness and grace in the face of the unknown.
Danielle Sosin received a Minnesota State Arts Board Fellowship in 1999. One of her short stories, What Mark Couldn't See, was read on National Public Radio's Selected Shorts. Garden Primitives is her first book-length publication. She lives in Saint Paul, Minnesota.
Coffee House Press, 9781566891004, 184pp.
Publication Date: April 1, 2000