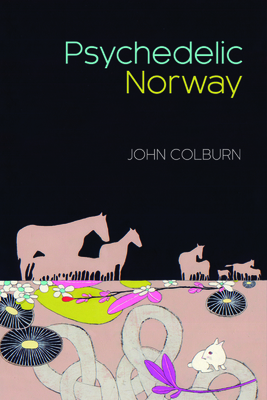 Psychedelic Norway (Paperback)
Coffee House Press, 9781566893350, 177pp.
Publication Date: October 1, 2013
* Individual store prices may vary.
Description
Psychedelic Norway takes form as site of play and a place for the rupture of expectations. Sentence, folktale, confession, pop quiz--all allow for the chaotic impulse behind the imagination, defying the tyranny of orthodoxies with a visionary midwestern populism that argues for enchantment as the moral imperative of our time.
From "a prayer for dropouts":
. . . you realize you are treading light, you, wherever you are, alone at the booth in an empty river town, buying a ticket for a movie which is also your life, a movie waiting for youto become its field of light
About the Author
John Colburn is originally from Mantorville, MN, and is an editor and co-publisher at Spout Press. His book Invisible Daughter is forthcoming from firthFORTH books. With his wife, Sarah Fox, he tends The Center for Visionary Poetics in Minneapolis. He is also a member of the improvised music collective Astronaut Cooper's Parade.
or
Not Currently Available for Direct Purchase