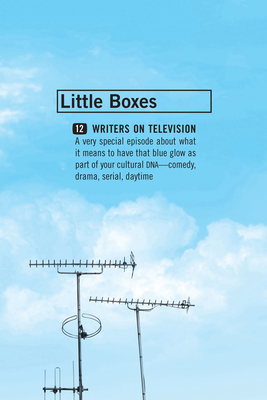 Little Boxes (Paperback)
Coffee House Press, 9781566894722, 208pp.
Publication Date: August 29, 2017
* Individual store prices may vary.
Description
What happens when television is part of your cultural DNA? Twelve writers talk about their influences, and they're more Magnum PI that Marcel Proust. This is cultural criticism from an enthusiast's point of view--taking sitcoms and dramedies and very special episodes seriously, not because they're art, but because they matter to us. Little Boxes is TV writing not as "Why I Loved Parker Lewis Can't Lose" but "What Is Up with Everyone in the 80s Having a Domestic: The Different Strokes/Gimme a Break/Mr. Belvedere/Charles in Charge Story."
From Edan Lepucki's "My Monster"
What I remember: a dead girl wrapped in plastic, and another one half-alive and stumbling along train tracks, her body covered in cuts and bruises, her clothes torn. Letters tweezed from beneath fingernails. The dead girl blue-white like a vein. Her name is Laura Palmer. There's also a lady cradling a log, and a beautiful woman who knots cherry stems with her tongue. Handsome Agent Cooper with his hair slicked back. The name Peggy Lipton lingering across the screen as the eerie theme song sluices through my veins.