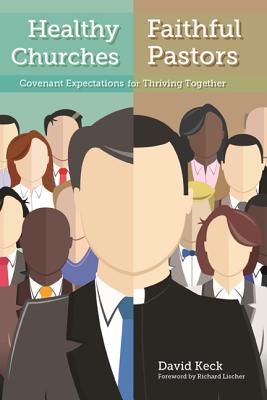 Healthy Churches, Faithful Pastors (Paperback)
Covenant Expectations for Thriving Together
Rowman & Littlefield Publishers, 9781566994408, 194pp.
Publication Date: June 1, 2014
Other Editions of This Title:
Hardcover (6/18/2014)
* Individual store prices may vary.
Description
Congregations want to support their pastors, but don't know how. Pastors love their congregations, but they don't know what to ask of their congregations to garner needed support. Everyone wants to thrive together, but so often we get stuck. This clear and engaging guide helps pastors and congregations bridge communication gaps and set mutual goals and expectations. Reverend Keck grounds his framework of expectations on both scholarly research and on interviews he's conducted with pastors and lay people. He finds many common difficulties in churches arise from failing to discuss priorities and expectations, and from not effectively working through the problems that arise when expectations aren't met. For pastors and congregants to arrive at common expectations, they need to understand each other--their respective needs, hopes, and distinctive callings. This book provides concrete steps to aid congregants and pastors communicate their mutual expectations. Keck presents fifty "expectation statements"--examples of what pastors and congregations can expect of one another; a vital resource to anyone who seeks to initiate a discussion of expectations in their own church. Elucidating goals and expectations allows congregations and pastors to support one another and flourish, and fosters church health and harmony.
About the Author
Rev. David A. Keck, PhD, is the pastor of College Presbyterian Church and College Chaplain at Hampden-Sydney College. Dr. Keck earned his master's degree and doctorate from Harvard University and his master's of divinity from Duke Divinity School. Over the years, he has served on two Committees of Ministry in two separate presbyteries. He is the author of Forgetting Whose We Are: Alzheimer's Disease and the Love of God. He lives in Virginia with his wife and two children.