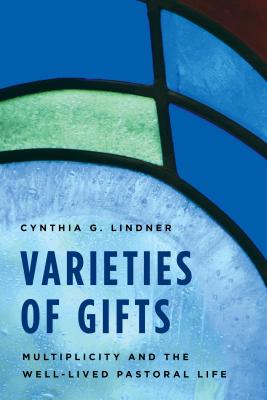 Varieties of Gifts (Paperback)
Multiplicity and the Well-Lived Pastoral Life
Rowman & Littlefield Publishers, 9781566997423, 176pp.
Publication Date: April 8, 2016
Other Editions of This Title:
Hardcover (4/8/2016)
* Individual store prices may vary.
Description
If there's one thing upon which contemporary pastors and their congregations can agree, it's that the practice of ministry in our rapidly changing, increasingly diverse context is a complicated business. Varieties of Gifts highlights the stories of ministers who thrive in this environment, offering inspiration to readers ministers, seminary students, and people who care for them on engaging their own multiplicity to build healthy, sustainable ministry. Varieties of Gifts illuminates the inner lives of clergy who lead with courage and creativity, stamina, and soulfulness. The author mines in-depth interviews with twenty pastors in order to demonstrate that the human experience of multiple-mindedness is an essential ingredient for healthy, innovative ministry. Cynthia Lindner, herself an ordained minister, pastoral psychotherapist, and professor, illustrates how the Christian tradition bears witness to creation's complexity, and how our own multiplicity mirrors God's abundance. Through the accounts of the pastors themselves, the book illustrates how well-tended ministerial multiplicity can cultivate a rich pastoral identity, navigate congregational conflict, and embrace change in rich, life-giving ways. Rather than an unattainable quick fix, Varieties of Gifts profiles relatable pastors and congregations whose lives highlight the rich potential for multiple identities to enhance pastoral life, even in challenging times.
About the Author
Cynthia G. Lindner is director of ministry studies and clinical faculty for preaching and pastoral care at the University of Chicago Divinity School. Rev. Lindner is also a pastoral psychotherapist at the Center for Religion and Psychotherapy, where she works with clergy groups, individuals, and couples. She has served as a parish pastor and hospice chaplain.