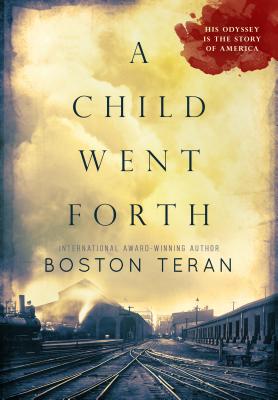 A Child Went Forth (Hardcover)
High-Top Publishing LLC, 9781567030679, 332pp.
Publication Date: June 12, 2018
* Individual store prices may vary.
Description
A CHILD WENT FORTH follows thirteen year old Charlie Griffin's evolvement from boyhood to manhood in the summer of 1855 as he carries money from Brooklyn to Missouri to give it to the abolitionist leaders there. All the while he is being hunted by a ferocious crew of adversaries.
It is an entirely new look at the era, at slavery, racism, political and social corruptions and the cast of people in the novel are an illustrious roll call of characters from the real to the reimagined. From Walt Whitman to P.T. Barnum, to the Brooklyn evangelist and abolitionist Ward Beecher, brother of Harriet Beecher Stowe. The infamous and ghostlike undertaker and anti-slavery insurrectionist Erastus Eels. The millionaire gunfighter and freestater Butler Philips to his dashing and Oxford educated counterpart, the assassin Dixie Jack. And then there is Annie Pie, the heroine of the story, who at thirteen is brave beyond her years, and it is left to her to save Charlie Griffin, the boy she has come to love.
About the Author
Boston Teran became a literary sensation with his first novel God Is a Bullet. The winner of numerous national and international awards, this unique talent has not only proved to be a great novelist, but because of his unique style has been compared to painters like Picasso and Breugel, the composer Tchaikovsky and filmmakers such as John Ford, Sergio Leone and David Lean.
or
Not Currently Available for Direct Purchase