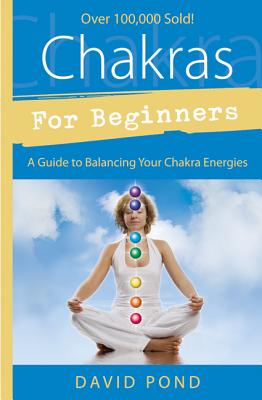 Chakras for Beginners: A Guide to Balancing Your Chakra Energies a Guide to Balancing Your Chakra Energies (Paperback)
A Guide to Balancing Your Chakra Energies a Guide to Balancing Your Chakra Energies
Llewellyn Publications, 9781567185379, 192pp.
Publication Date: October 8, 1999
Description
You may think that difficult situations and emotions you experience are caused by other people or random events. This book will convince you that inner imbalance is not caused by situations in the outer world—instead, your imbalances create the situations that interfere with your sense of well-being and peace.
Chakras for Beginners explains how to align your energy on many levels to achieve balance and health from the inside out. In everyday terms, you will learn the function of the seven body-spirit energy vortexes called chakras. Practical exercises, meditations, and powerful techniques for working with your energy flow will help you overcome imbalances that block your spiritual progress.
Discover colors and crystals that activate each chakra
Explore the balanced and unbalanced expressions of each chakra's energies: survival, sexuality, power, love, creativity, intuition, and spirituality
Practice spiritual exercises, visualizations, and meditations that bring your energies into balance
About the Author
David Pond is an astrologer, author, speaker, and international workshop leader. He is the author of six previous books on metaphysical topics, including Chakras for Beginners, Astrology and Relationships, and Western Seeker, Eastern Paths. David has a master of science degree in experimental metaphysics and has been practicing astrology for over thirty-five years. David consults with clients regularly, helping them work with their astrology to find a meaningful and fulfilling life and strategize through times of transition. David can be found online at his website:  DavidPond.com.
Advertisement