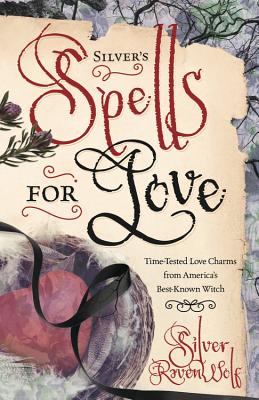 Silver's Spells for Love (Paperback)
Llewellyn Publications, 9781567185522, 294pp.
Publication Date: January 8, 2001
* Individual store prices may vary.
or
Not Currently Available for Direct Purchase
Description
Does your current relationship need a spicy boost? Have you been browsing for love in all the wrong places? From finding a new lover to handling that couch-potato partner, Silver's Spells for Lovehas more than 100 ideas, potions, and incantations to bring titillating passion into your life. Besides romance, there are spells for improving and enhancing relationships with parents, siblings, children, friends, teachers, and even pets. Based on the folk magick of many cultures, these spells are all surprisingly simple. Whether you want affection, commitment, or a hot night on the town, this book will teach you the nuances of spellcasting for love
New cover
New edit
New interior design
About the Author
Silver RavenWolf (Pennsylvania) is a nationally recognized leader and elder of Wicca, and her writing has been instrumental in guiding the future of one of the fastest-growing faiths in America today. The author of seventeen books, she has been interviewed by The New York Times, Newsweek Magazine, and the Wall Street Journal, and her work has been featured in numerous publications, including Bust Magazine, the Baltimore Sun, the St. Petersburg Times, the National Review, Publishers Weekly, Body & Soul Magazine, and Teen Lit Magazine. Her many titles include the bestselling Solitary Witch, Teen Witch, To Ride A Silver Broomstick, To Stir A Magick Cauldron, To Light A Sacred Flame, American Folk Magick, Angels: Companions in Magick, Silver's Spells for Prosperity, Silver's Spells for Protection, Silver's Spells for Love, Halloween, HedgeWitch, and the Witches' Night Out teen fiction series.
Advertisement