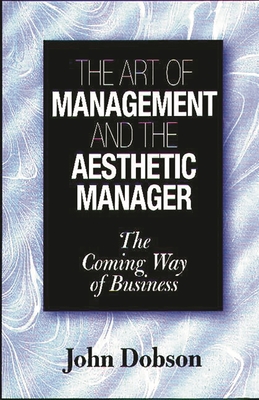 The Art of Management and the Aesthetic Manager (Hardcover)
The Coming Way of Business
Praeger, 9781567202328, 208pp.
Publication Date: March 30, 1999
* Individual store prices may vary.
Description
Businesses that tend to flourish during any given time period usually reflect the aspirations and attitudes of the prevailing culture. More specifically, the managers within these businesses reflect these characteristics. The challenge to management therefore is to read and interpret subtle cultural shifts and to understand how these shifts impact the role of business in society. These facts beg the questions What is the prevailing culture of the twenty-first century going to be? and How is this culture going to be reflected in the attitudes and aspirations of business management? The author of this remarkable book argues that the dominant culture will best be described as aesthetic in nature. The manager views his or her role as essentially artistic, seeking excellence in the craft rather than the pursuit of profit as the highest good.
Parts one and two describe the existing models of management, the technical manager and the moral manager, and explain why they are no longer suitable. Then, incorporating business ethics, postmodern theory, virtue-ethics theory, and examples drawn from industry, Dobson convincingly argues the emergence of a new management paradigm. Part three describes the new model of management as artistic and aesthetic enterprise and the manager as artisan. Business scholars and theorists, practicing managers, and students will all find this book fascinating and useful in preparing for business in the coming century.
About the Author
JOHN DOBSON is Associate Professor of Finance at California Polytechnic State University in San Luis Obispo. He has published numerous articles on finance and business ethics and is the author of Finance Ethics: The Rationality of Virtue (1997).