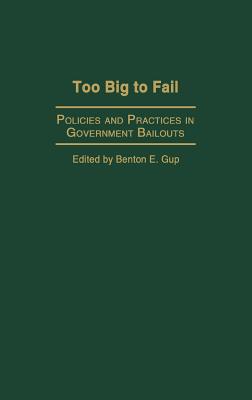 Too Big to Fail (Hardcover)
Policies and Practices in Government Bailouts
Praeger, 9781567206210, 368pp.
Publication Date: December 30, 2003
* Individual store prices may vary.
Description
Usually associated with large bank failures, the phrase too big to fail, which is a particular form of government bailout, actually applies to a wide range of industries, as this volume makes clear. Examples range from Chrysler to Lockheed Aircraft and from New York City to Penn Central Railroad. Generally speaking, when a corporation, an organization, or an industry sector is considered by the government to be too important to the overall health of the economy, it will not be allowed to fail. Government bailouts are not new, nor are they limited to the United States. This book presents the views of academics, practitioners, and regulators from around the world (e.g., Australia, Hungary, Japan, Europe, and Latin America) on the implications and consequences of government bailouts.
About the Author
BENTON E. GUP holds the Robert Hunt Cochrane-Alabama Bankers Association Chair of Banking at the University of Alabama, Tuscaloosa. He is the editor or author of numerous books, including The Future of Banking (2003), Megamergers in a Global Economy: Causes and Consequences (2002), and The New Financial Architecture: Banking Regulation in the 21st Century (2001), all published by Quorum Books.