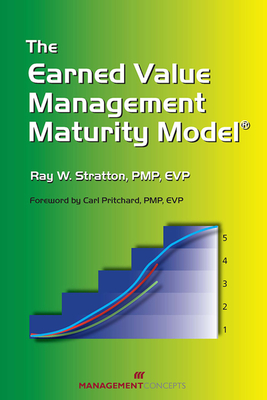 The Earned Value Management Maturity Model (Paperback)
Berrett-Koehler Publishers, 9781567261806, 192pp.
Publication Date: September 1, 2006
* Individual store prices may vary.
Description
The Earned Value Management Maturity Model® gives you the fundamental tools needed to build an effective Earned Value Management System (EVMS). This must-have resource makes earned value management easy by defining a maturity model and describing metrics to measure the health and efficiency of your EVMS. Discover valuable ways to improve your EVMS and achieve project success. Through point by point discussions, you will: • Gain fundamental knowledge of Earned Value Management (EVM) • Learn how EVM can be applied to a team, project, program, or organization • Understand how to define what your organization wants from its EVMS • Discover a five stage maturity model for EVMS implementation • Bring your EVMS in line with ANSI 748 guidelines • Review many real or imagined impediments to implementing EVM and how to overcome the real ones PLUS — You'll gain practical EVM experience through a comprehensive case study that follows a fictional company and newly hired project manager. By applying the EVM knowledge and skills covered in the book, the project manager illustrates the ease of implementing an effective EVMS!
About the Author
Ray W. Stratton, PMP, EVP, has been involved in earned value management for over 25 years. His earned value management experience began as a control account manager for the software development of a real-time military communication system. He is founder and president of Management Technologies, which has been providing program management training and consulting services for over ten years. He is a PMI® certified Project Management Professional (PMP) and AACEI certified Earned Value Professional (EVP). Mr. Stratton sits on the PMI® College of Performance Measurement Government Board as Vice President, Research and Standards. He is Chair of the Computer Science Industry Advisory Council at California State Polytechnic University and a member of the Editorial Board for Projects@Work magazine.