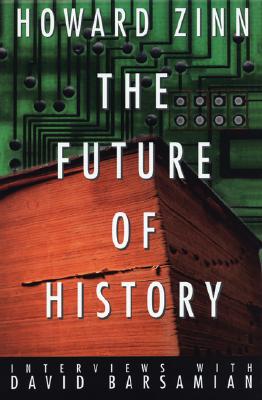 The Future of History: Interviews with David Barsamian (Library Binding)
Interviews with David Barsamian
Common Courage Press, 9781567511574, 166pp.
Publication Date: July 1, 2002
* Individual store prices may vary.
or
Not Currently Available for Direct Purchase
Description
Who will control the past -- and the future? In these panoramic interviews (1989-1998), Zinn makes sense of the last century as only he can, tying together themes as diverse as the rise and fall (and rise again?) of the labor movement and the role of the arts in American politics (from Elia Kazan to the NEA). He creates a platform from which to fight for the future -- not to mention a funny, fast-paced read.
The repartee between interviewer David Barsamian and Zinn always delights, creating the kind of personal exchange that readers are rarely let in on. Some of the questions Zinn answers:
- Make the argument against the death penalty, and make it to the grandmother whose grandchild was killed in the Oklahoma City day care center. What would you say to her?
- How will electronic communication change the archives of the future? Do you see any discernible political implications of email and cyberspace?
- I'm saving the easy questions as we proceed into the interview. How does social change happen? Zinn replies, wryly, "Thanks, David. I can deal with that in thirty seconds..". And then, of course, he does.
- You've made the astounding comment that objectivity and scholarship in the media and elsewhere is not only "harmful and misleading, it's not desirable". What did you mean?

About the Author
Howard Zinn is the author of A People's History of the United States.
Advertisement