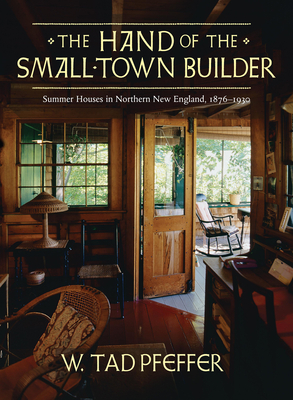 The Hand of the Small Town Builder: Vernacular Summer Architecture in New England, 1870-1935 (Hardcover)
Vernacular Summer Architecture in New England, 1870-1935
David R. Godine Publisher, 9781567923292, 198pp.
Publication Date: June 28, 2013
Description
Northern New England in the late nineteenth century saw an explosion of what we now call "new home construction." The railroads had opened up the mountains to tourists while steamers regularly plied the coast. The concept of a paid summer vacation was gaining traction, and families, both rich and poor, were eager to rusticate in small villages where, close to nature, they would enjoy the blessings of a salubrious climate. Middle-class families could afford to build homes, and since their budgets precluded "name" architects, the need was answered by native builders, talented craftsmen familiar with the local resources who could draw the basic lines, muster and supervise a building crew, and meet the needs of clients. These weren't the fancy summer "cottages" of Newport or Bar Harbor, but simple structures erected on modest budgets for comfortable summer living.
Advertisement