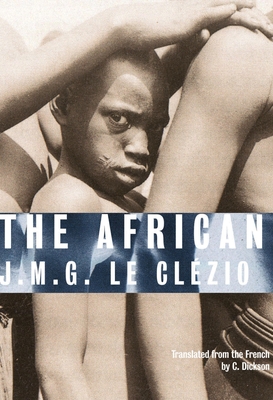 The African (Hardcover)
David R. Godine Publisher, 9781567924602, 128pp.
Publication Date: April 30, 2013
Description
The African is a short autobiographical account of a pivotal moment in Nobel-Prize-winning author J. M. G. Le Cl zio's childhood. In 1948, young Le Cl zio, with his mother and brother, left behind a still-devastated Europe to join his father, a military doctor in Nigeria, from whom he'd been separated by the war. In Le Cl zio's characteristically intimate, poetic voice, the narrative relates both the dazzled enthusiasm the child feels at discovering newfound freedom in the African savannah and his torment at discovering the rigid authoritarian nature of his father. The power and beauty of the book reside in the fact that both discoveries occur simultaneously.
While primarily a memoir of the author's boyhood, The African is also Le Cl zio's attempt to pay a belated homage to the man he met for the first time in Africa at age eight and was never quite able to love or accept. His reflections on the nature of his relationship to his father become a chapeau bas to the adventurous military
Advertisement