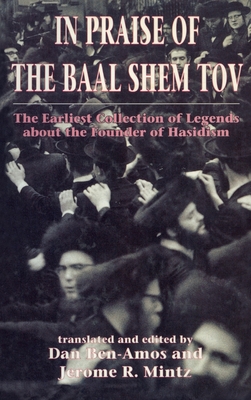 In Praise of Baal Shem Tov (Shivhei Ha-Besht (Hardcover)
the Earliest Collection of Legends About the Founder of Hasidism)
Jason Aronson, 9781568211473, 365pp.
Publication Date: September 1, 1976
* Individual store prices may vary.
Description
In Praise of the Baal Shem Tov is the first complete English translation of the tales surrounding the Besht, a rabbi and kabbalistic practitioner whose teachings bolstered the growing Hasidic movement in the eighteenth century. An important source on the life, philosophy, and mystical works of the Besht, In Praise of the Baal Shem Tov also reveals the daily life and concerns of eastern European Hasidic Jews in the late 1700s. Though portions of the book have been in print since its original publication in 1814, this edition avoids the common practice of reshaping Hasidic tales according contemporary expectations. With this commitment to accuracy and authenticity, In Praise of the Baal Shem Tov offers readers an unsullied look at the Besht through the eyes of his contemporaries.