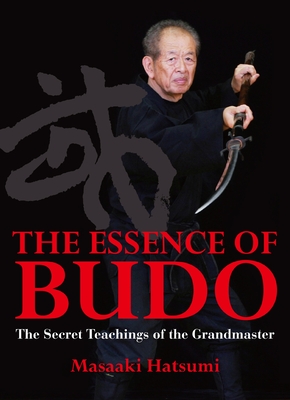 The Essence of Budo
The Secret Teachings of the Grandmaster
Hardcover

* Individual store prices may vary.
Other Editions of This Title:
Hardcover (7/1/2011)
Description
Budo is the spiritual way of the martial arts that all practitioners must follow if they are to be true martial artists. In this book, Masaaki Hatsumi explores the very essence of Budo, and demonstrates an array of important techniques relating to this essence, explaining how the concept of Budo transcends any one combat technique and is at the core of all the many martial arts developed in Japan.


The author also reveals secret techniques and the hidden principles of the martial arts, and elucidates the words of his master, Toshitsugu Takamatsu, on Budo and life. Including many photos, works of calligraphy, illustrations, and documents on the martial arts and their role in Japanese culture, The Essence of Budo will resonate with practitioners of all martial traditions including judo, Aikido, karatedo, kendo, kenjutsu, jujutsu, and other fighting sports.
Kodansha International, 9781568364629, 240pp.
Publication Date: December 21, 2012
About the Author
After progressing through various martial arts, Masaaki Hatsumi became the 34th Grandmaster of Togakure-ryû Ninjutsu and eight other arts, which he unified into the Bujinkan system. Hatsumi has taught thousands of students and instructed law enforcement agencies all over the world, receiving numerous accolades from politicians and spiritual leaders of many nationalities. He is also the author of numerous books and DVDs on ninjutsu and budo.