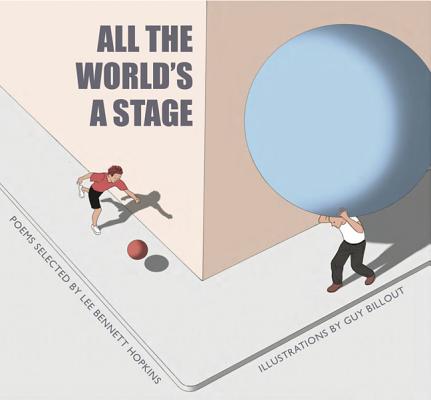 All the World's a Stage (Hardcover)
Creative Editions, 9781568462189
Publication Date: August 13, 2013
* Individual store prices may vary.
Description
More than 400 years ago, English playwright William Shakespeare wrote about the "Seven Ages of Man"—the changing roles we play on the stage of life before taking our final curtain call. This collection of 21 poems, compiled by Lee Bennett Hopkins, explores those 7 ages, offering voices and perspectives that are as varied as they are sage. From a Nigerian lullaby to the verses of such contemporary poets as Janet S. Wong, these poems—paired with masterful artwork by Guy Billout—laugh, cry, and sing to celebrate the theater of human existence.
About the Author
Lee Bennett Hopkins has written and edited many award-winning books. Since 1993, he has helped outstanding poets gain recognition by way of the Lee Bennett Hopkins/Penn State University Poetry Award.

Guy Billout's unusual and often humorous illustrations have been featured in prominent periodicals such as The New Yorker and The Atlantic Monthly and in his nine picture books, including The Frog Who Wanted to See the Sea.