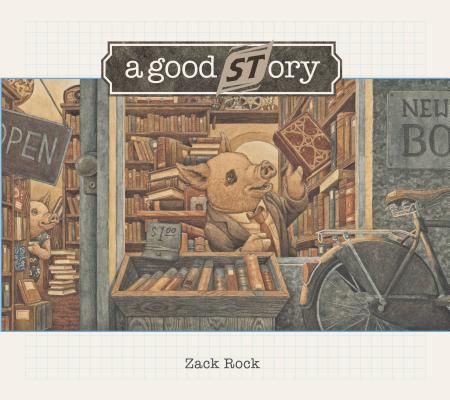 A Good Story (Hardcover)
Creative Editions, 9781568462806, 32pp.
Publication Date: August 15, 2017
* Individual store prices may vary.
Description
Have you ever felt out of place, as though you were living someone else's life? Assistant Bean Counter #1138 has only ever known a world in which numbers reign supreme, but there's a feeling he cannot shake that, deep down, he is more than an accountant. One day, he discovers a magical, mystical place that presents new and tantalizing horizons: a bookstore. For all those who have ever come face to face with their true selves within the pages of a book, this modern parable encourages the dreamers to keep on dreaming until they find the courage to tell their own story—and make it a good one.
About the Author
Zack Rock was born in Cedar Rapids, Iowa, in 1981 and spent most of his childhood in Napa, California. He graduated from the master's in Children's Book Illustration program at the Cambridge School of Art in Cambridge, England. His work has appeared in magazines, newspapers, video games, comic books, and on album covers. A Good Story is his second Creative Editions book, after 2014's Homer Henry Hudson's Curio Museum. He lives in Berlin, Germany.