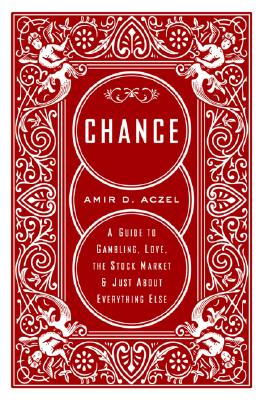 Chance (Hardcover)
A Guide to Gambling, Love, the Stock Market, and Just About Everything Else
Basic Books, 9781568583167, 272pp.
Publication Date: October 1, 2004
Other Editions of This Title:
Paperback (12/21/2005)
* Individual store prices may vary.
Description
Chance defines our life. Will you get the job, the lover, and the money? Now Amir Aczel, in this slim book modeled on his very successful Fermat's Last Theorem, gives readers the tools to minimize, or maximize, chance's effect on their lives. Chance marks Aczel's return to his preferred field: the popularization of mathematics. Here, Aczel explores probability theory and its daily, practical applications, while along the way relating stories of inveterate gamblers who also happen to be mathematical geniuses. With the clarity of the statistician he once was, Aczel analyzes what is commonly known as luck. Alongside chapters on "The Surprising Birthday Problem," "Coincidences," and "How to Make Great Decisions" are a history of probability theory and anecdotes of its daily applications.
or
Not Currently Available for Direct Purchase