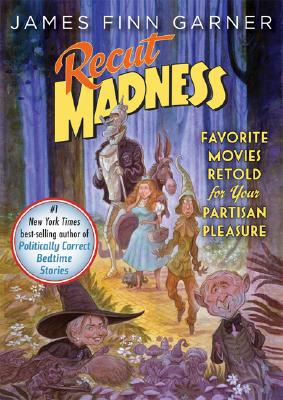 Recut Madness: Favorite Movies Retold for Your Partisan Pleasure (Hardcover)
Favorite Movies Retold for Your Partisan Pleasure
Da Capo Press, 9781568583365, 176pp.
Publication Date: April 1, 2007
* Individual store prices may vary.
or
Not Currently Available for Direct Purchase
Description
Recut Madness is a retelling of the Hollywood Classics for red states and blue states. Hollywood movies purport to appeal to a mass audience, but in America today, half the population would see The Passion of the Christ while the other half sees Brokeback Mountain. Such an inclusive strategy is no longer realistic.

In Recut Madness some of the most beloved classics are retailed for one side or the other. From a red state Wizard of Oz (aka The Decider of Oz) to a blue state Jaws, Garner has reinvented colorization for the new millennium.
About the Author
Correct Bedtime Stories, Once Upon a More Enlightened Time, Politically Correct Holiday Stories, and Apocalypse Wow, which have sold more than 4 million copies and have been translated into 14 languages. His work has been published in Playboy, TV Guide, Chicago magazine, the Wall Street Journal, and the Chicago Tribune Magazine. He lives in Chicago.
Advertisement