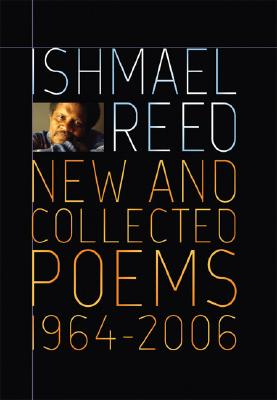 New and Collected Poems 1964-2007 (Paperback)
Thunder's Mouth Press, 9781568583419, 490pp.
Publication Date: July 26, 2007
* Individual store prices may vary.
Description
One of the founding fathers of multi-cultural studies, Ishmael Reed first came to the attention of the literary world as a poet, and despite success as a novelist, playwright, essayist, and recording artist, has never ceased to be a poet. He delves into spiritual and political waters with his own unexpected and uniquely powerful voice.
"New and Collected Poems, 1966-2006 captures four decades of Reed's inimitable verse, a visionary journey from Chattanooga to New York, from Africa to Oakland. In language that is pointed, innovative, and profound, Reed weaves politics and war with Yoruba and Jazz, and takes on American culture, from prejudice to Pepsi to George W. Bush.
In this important and long-awaited volume, one of America's most esteemed and intrepid poets, whose "Beware Do Not Read This Poem" has been cited by Gale Research as one of about 20 poems most frequently studied in literature courses, shows why he has helped define our cultural forefront from the '60s to today.
About the Author
Ishmael Reed is the award-winning author of nine novels, plus numerous books of poetry, essays, plays, and an opera libretto. He lives in Oakland, California.