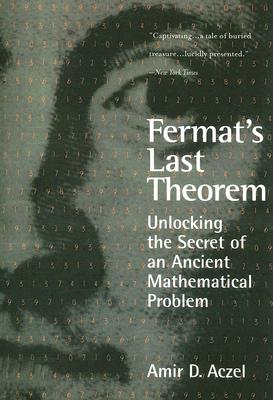 Fermat's Last Theorem (Paperback)
Unlocking the Secret of an Ancient Mathematical Problem
Basic Books, 9781568583600, 160pp.
Publication Date: October 12, 2007
* Individual store prices may vary.
Description
Simple, elegant, and utterly impossible to prove, Fermat's last theorem captured the imaginations of mathematicians for more than three centuries. For some, it became a wonderful passion. For others it was an obsession that led to deceit, intrigue, or insanity. In a volume filled with the clues, red herrings, and suspense of a mystery novel, Amir D. Aczel reveals the previously untold story of the people, the history, and the cultures that lie behind this scientific triumph. From formulas devised from the farmers of ancient Babylonia to the dramatic proof of Fermat's theorem in 1993, this extraordinary work takes us along on an exhilarating intellectual treasure hunt. Revealing the hidden mathematical order of the natural world in everything from stars to sunflowers, Fermat's Last Theorem brilliantly combines philosophy and hard science with investigative journalism. The result: a real-life detective story of the intellect, at once intriguing, thought-provoking, and impossible to put down.
About the Author
Amir D. Aczel, a visiting scholar in the history of science at Harvard, earned both his B.A. in mathematics and master of sciences degree from the University of California at Berkeley, and a Ph.D. from the University of Oregon. His books have been translated into fifteen languages.
or
Not Currently Available for Direct Purchase