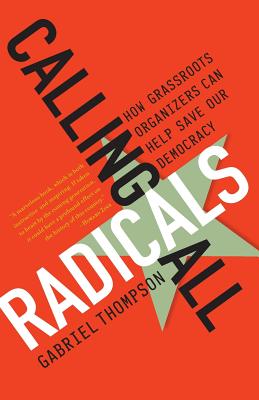 Calling All Radicals (Paperback)
How Grassroots Organizers Can Save Our Democracy
Bold Type Books, 9781568583679, 256pp.
Publication Date: September 28, 2007
* Individual store prices may vary.
Description
American democracy is seemingly in retreat. Voting rates are at an all time low, citizens are disillusioned, and inequality continues to soar. But there is also a belief that change is possible. Calling All Radicals argues that we can reclaim our democracy in the old fashioned way — through grassroots organizing. Gabriel Thompson draws upon his own experience of working within local communities to demonstrate its immediate impact. Some examples: When a brother and sister were being evicted from their home of 73 years, the community responded by staging a protest in front of the landlord's home — gaining media attention and forcing the owner to allow them to stay. With children in Central Brooklyn suffering from lead poisoning, Thompson designed a campaign that trained inner-city high school students to test neighborhood homes and found that 1 in 3 were dangerous — forcing NYC officials to act by pushing through citywide legislation that held landlords responsible for implementing more proactive steps to fix hazards. Calling All Radicals argues that everyone is capable of community organizing. It explains the key tactics of organizing, leadership development, conducting research, and working effectively with the media.
About the Author
Gabriel Thompson is the Director of Organizing at the Pratt Area Community Council (PACC), a community-based organization which works in the neighborhoods of Central Brooklyn. He speaks regularly to college students about organizing, and has designed a leadership development program for inner-city high school students. Thompson is the author of There's No Jose Here and writes for The Nation, the San Jose Mercury News, the Los Angeles Times, The Brooklyn Rail and Our Time Press (the monthly newspaper of Central Brooklyn).